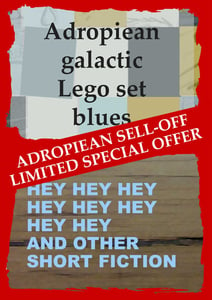 £

8.50
If you have never bought one of my books before, here is a special offer.
You can buy both books for just £9.
Maybe buy one for your mother or your pet. Pop one through your neighbour's door. Give one to the police.
For single books or for product information on the books contained in this deal, please go to the main page of the store and select the product you want.
SHIPPING OUTSIDE THE UK: PLEASE EMAIL DJ (AT) FATROLAND.COM FOR A QUOTE